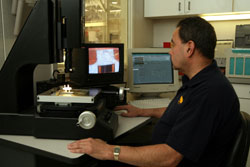 Sun Star is ISO9001 certified and uses 6 sigma methodologies in our manufacturing procedures.
This is complemented with state of the art automated 3 axis optical measuring systems together with in-process automated vision and manual monitoring systems to insure product quality is maintained.
Contact Sun Star today
To discuss a cost effective solution for your product development and outsourcing requirements, please Contact Chris Chapman at Chris@SunStar-Inc.com or via phone at 724-537-5990.
FAX: 724-537-7290.