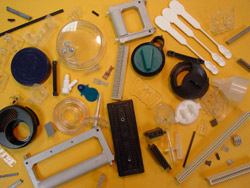 Sun Star utilizes SolidWorks 3DŽ solid modeling capabilities to assist customers in developing products that are optimized for cost effective manufacturing.
Contact Sun Star today
To discuss a cost effective solution for your product development and outsourcing requirements, please Contact Chris Chapman at Chris@SunStar-Inc.com or via phone at 724-537-5990.
FAX: 724-537-7290.